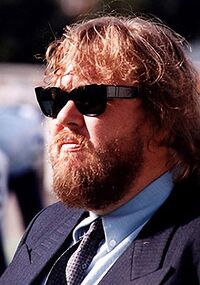 John Franklin Candy (October 31, 1950 – March 4, 1994) was a Canadian actor known for roles in films such as Planes, Trains and Automobiles, Tunnel Vision, Volunteers, Summer Rental, The Great Outdoors, Stripes, Who's Harry Crumb, and Splash. He played Gus Polinski in Home Alone in 1990.
He previously appeared with Macaulay Culkin (who played Kevin) in Uncle Buck.
Candy died on March 4, 1994 from a presumed myocardial infarction.