To celebrate Home Alone's 25th anniversary, they're releasing 2 exciting new apps based on the movies!
Home Alone iOS Keyboard
Why type words to your friends when you can express thoughts and emotions in Kevin gifs? Send expressions, emotions, and holidays greetings using the Home Alone gif keyboard. You can download the keyboard through iTunes if you have iOS 8.0 or later.
Meme Generator
Finally, it's here! The "Give 'Em the AHHH Face" Meme Generator will allow users to pick a background and write a quick meme on the image around Kevin's face. You can then download or share that image with your friends, family, enemies or just any internet trolls you choose to associate with. This is currently a web-based app.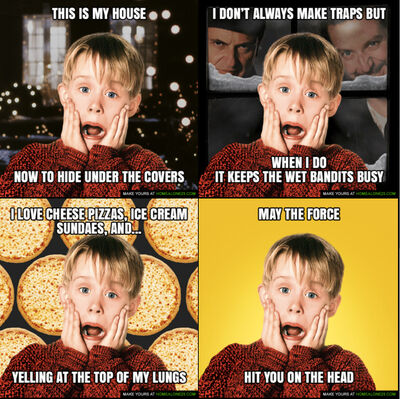 ---
---
Community content is available under
CC-BY-SA
unless otherwise noted.